Yokohama is a very big city and there are a lot of buildings. But we can find nature and old districts in this city. So we like this city very much.
This is one of my walking courses near Yokohama station.
At first, I found a building like the Lego brick.
It's one of new condominium buildings. These days, they built a lot of big condominiums, and the sky I can see is getting narrower and narrower.
Under my foot, there were brown fallen leaves.
One water bus was going to the station. I waved my hand to them, and a child waved back to me.
We walked along the river. There are some wood decks to relaxing, and many benches to take a rest.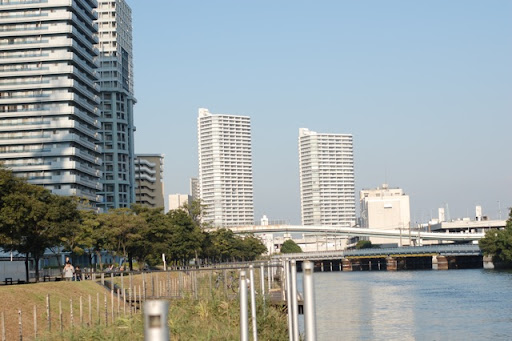 After the river, we walked to an old residential district. There are many small houses and we met some pretty cats.
They wanted to be touched. So lovely small cat.
I found other cats. There were a lot of cats around there. We found some foods for cats along the street. Maybe people live there feed them.
She is also living there.
When I looked back, I could see the new condominiums near the station.
A boy was fishing.
Then, we went across the rail of freight trains. There is a central wholesale market of Yokohama near there.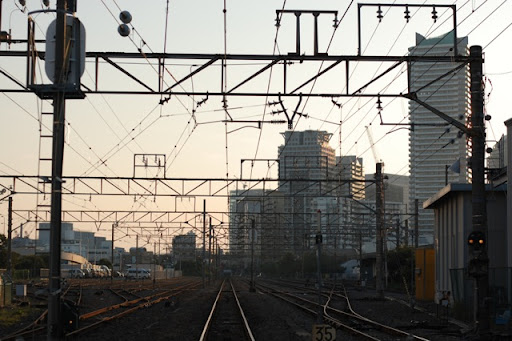 I checked my height with a scale of a kindergarten.
Also, my boyfriend checked it.
At last, we arrived a small park by the sea. We came here because I like staying near the sea.
The sky turned dark soon, and we became very hungry, so we entered a small chinese restaurant.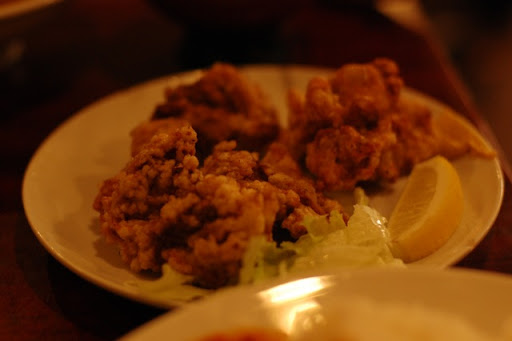 I hope you like these pictures.